Mt. Hiei has been known for more than 1200 years as a guardian mountain from evil spirits.
UNESCO World Heritage Site "Mt. Hiei Enryakuji" located at the peak and "Hiyoshi-Taisha" at the foot of the mountain.
The whole mountain itself is considered sacred with a spiritual atmosphere.
L'Hotel de Hiei is the one and only hotel can stay on Mt. Hiei so that it has easy access to both locations.
We offer a special "Yakubarai Plan" exclusively for hotel guests.
While staying in the middle of the World Heritage site, warding off evil spirits and have a refreshing new day.
What is "Yakudoshi"
(Calamitous years)?

Age List of Bad Years
"Yakudoshi"(Calamitous year) are ages that in Japan traditionally believed to be unlucky. Especially women in their 30s have six years of Yakudoshi including the year before and the after.
Bad year for women
Mae-yaku
Hon-yaku
Ato-yaku
18 age
(17 full age)
19 age
(18 full age)
20 age
(19 full age)
32 age
(31 full age)
33 age
(32 full age)
34 age
(33 full age)
36 age
(35 full age)
37 age
(36 full age)
38 age
(37 full age)
Bad year for men
Mae-yaku
Hon-yaku
Ato-yaku
24 age
(23 full age)
25 age
(24 full age)
26 age
(25 full age)
41 age
(40 full age)
42 age
(41 full age)
43 age
(42 full age)
60 age
(59 full age)
61 age
(60 full age)
62 age
(61 full age)
The year of the evil is counted by the year of counting. (The figures in parentheses are the full age.)
* The year of the evil year varies from temple to temple.
A day of
Mt. Hiei Yakubarai (Exorcism) tour schedule.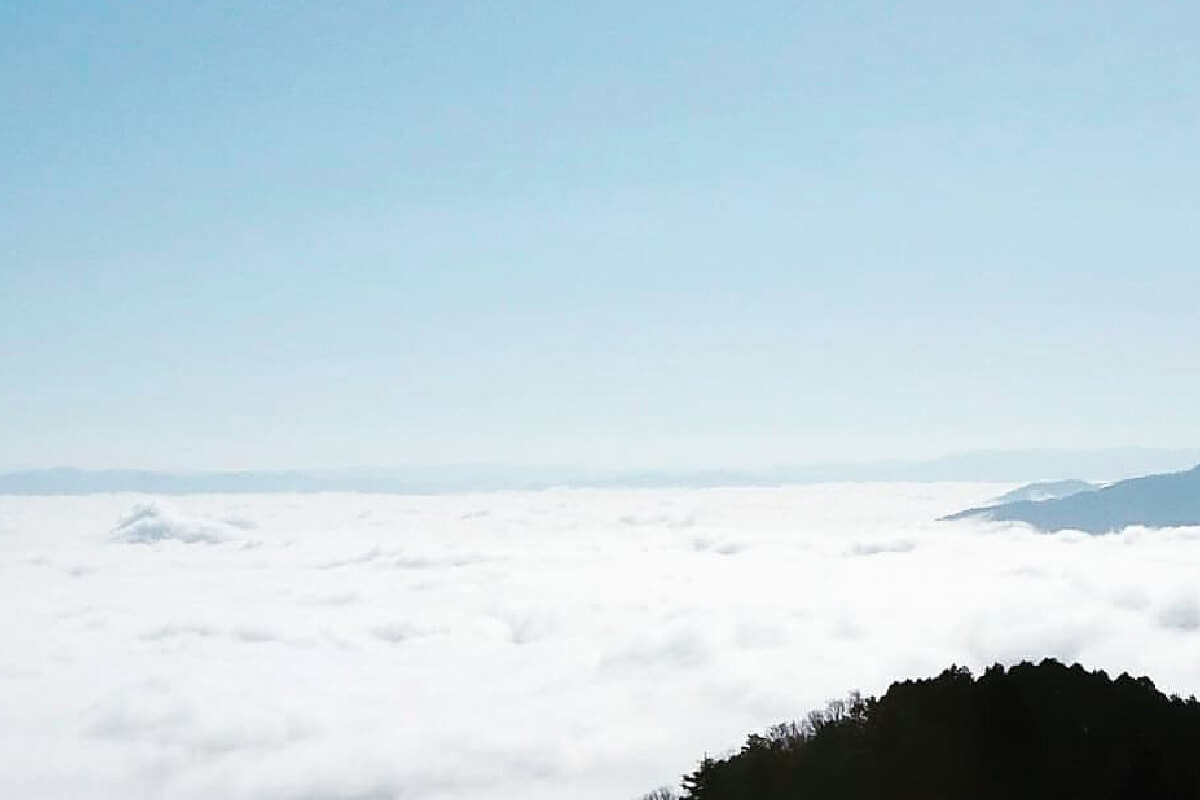 6:00
Going to Enryakuji Temple while bathing in the morning sun.
Wake up a little early and take a free shuttle bus to Enryakuji. Take a deep breath of morning chilly fresh air and stretch your body in the mountain makes you feel refreshed. If it's in the right condition you might be able to encounter the river of the clouds from the bus. (Winter: 6:30 a.m. between December and February)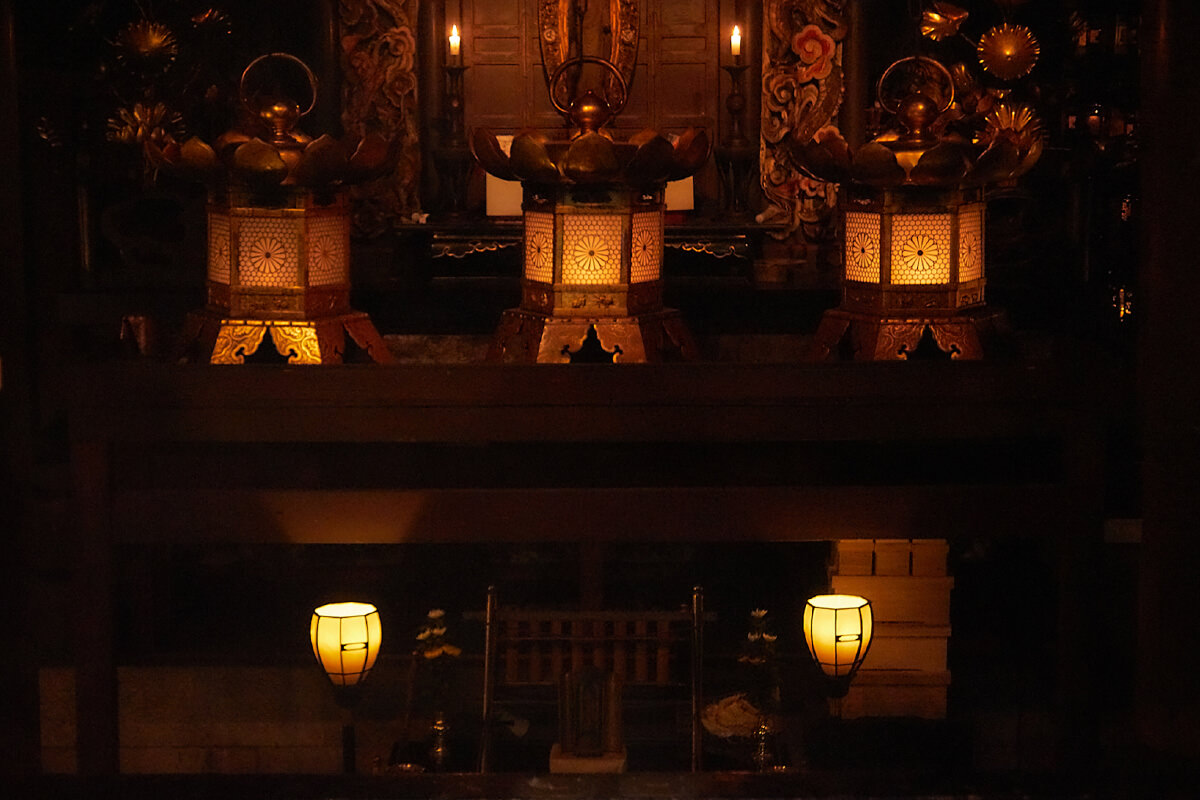 6:30
Exclusive Morning Practice for hotel guests.
Enryakuji is the headquarter of the Japan Tendai Buddhism founded by monk Saicho, Traditionally divided into three areas: Todo(east area), Saito(west area) and Yokawa(north area).
(Winter: 7:00 a.m. from December to February)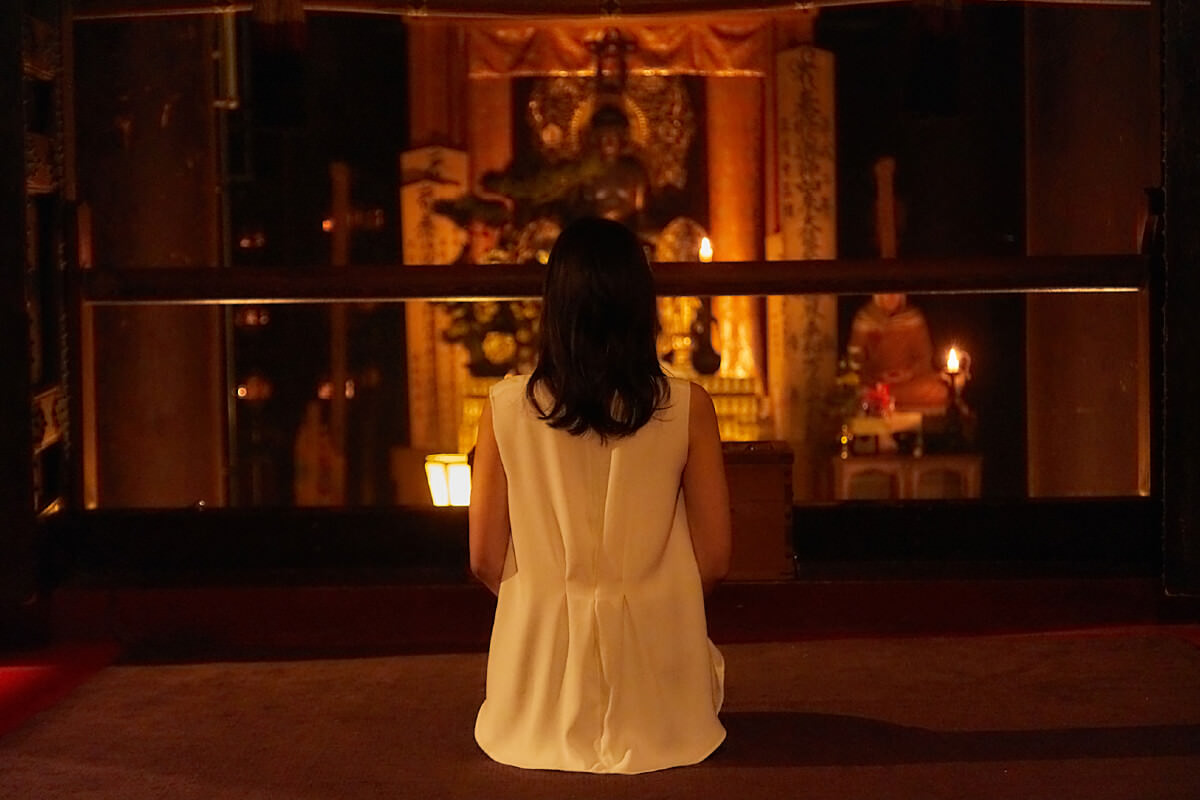 "Mt. Hiei Yakubarai (Exorcism) tour" is exclusively for L'Hotel de Hiei guests only. You will visit Todo, original main hall "Konpon-chudo" to experience the morning practice. Buddhist monk reads sutra for exorcism. There is an eternal flame that has been burning for 1,200 years since Saicho started Enryakuji. When you listen to the sutra by the burning, eternal flame creates a spiritual atmosphere and notice the shifts of your mind and heart to be in a calm state.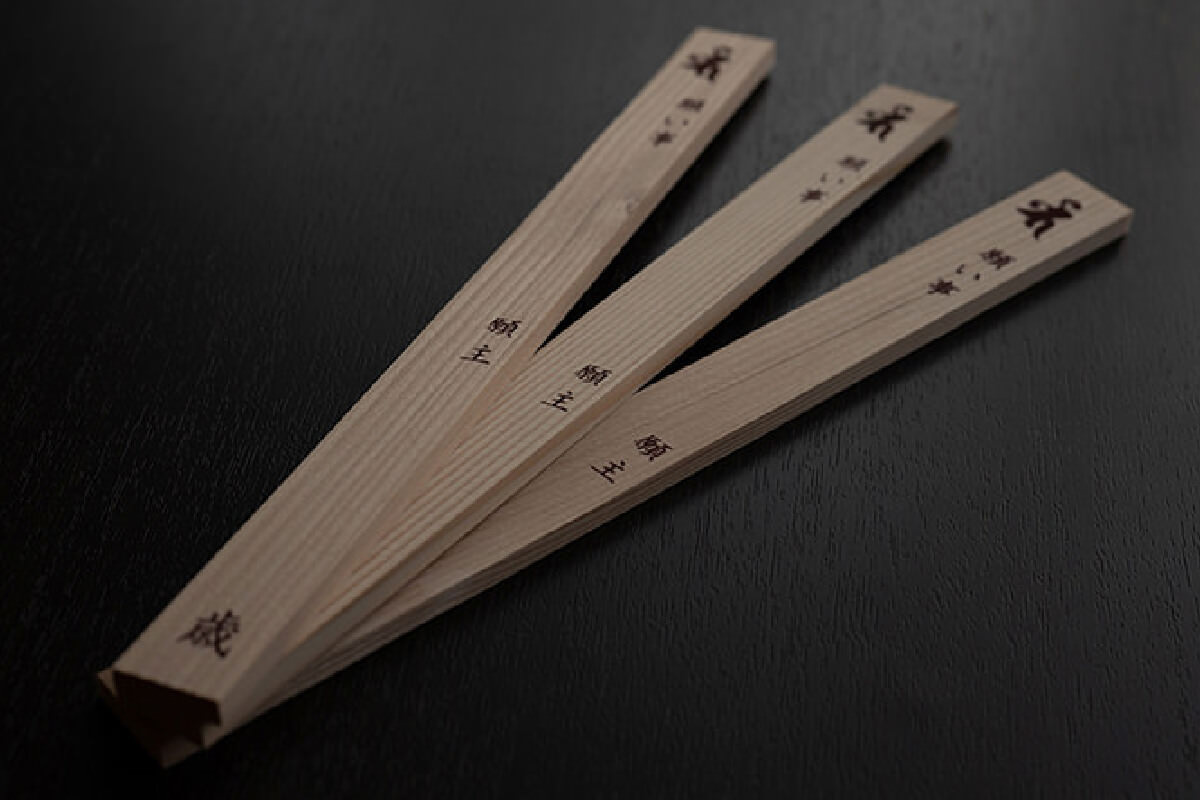 Enryaku-ji Temple also offers a gomaku service. Please write down your wish and hand it to our staff when you leave the hotel.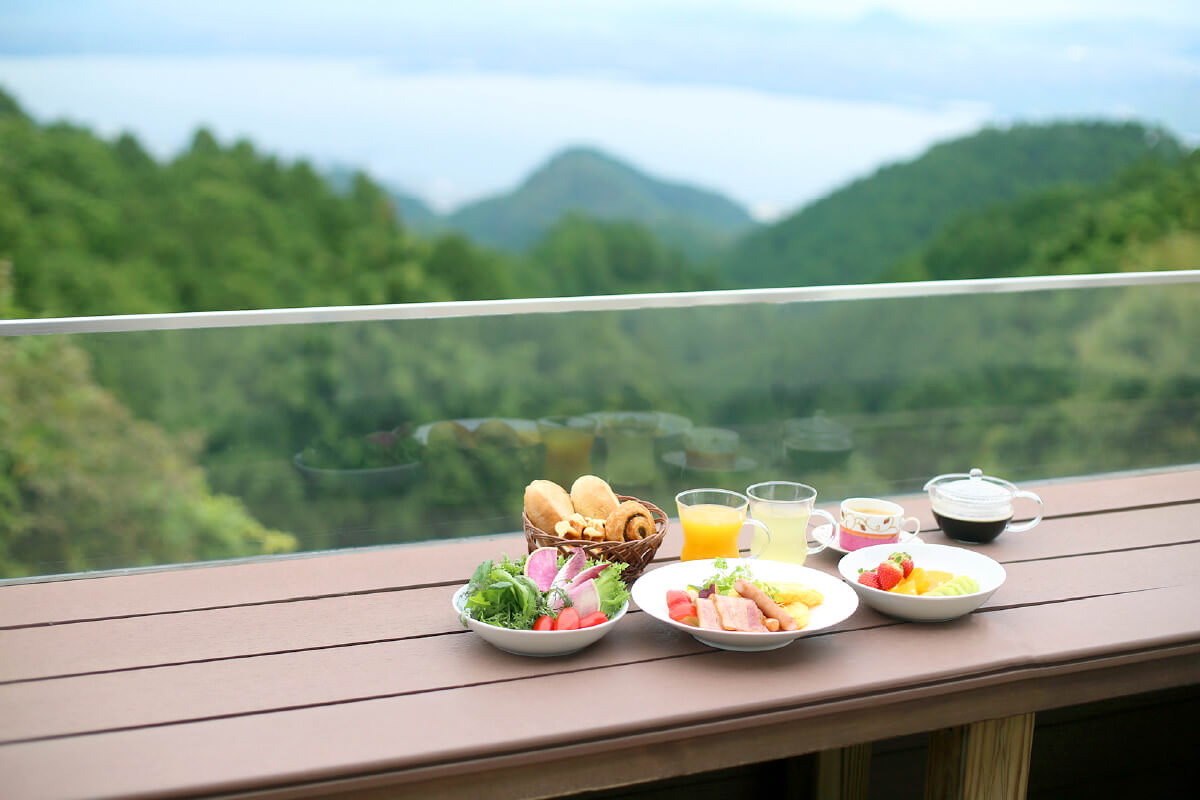 7:30
Back to Hotel for Breakfast.
After the Morning Practice, go back to the hotel for breakfast. Enjoy the deliciousness of Kyoto and Shiga's taste with the view of Lake Biwa sparkling in sunlight.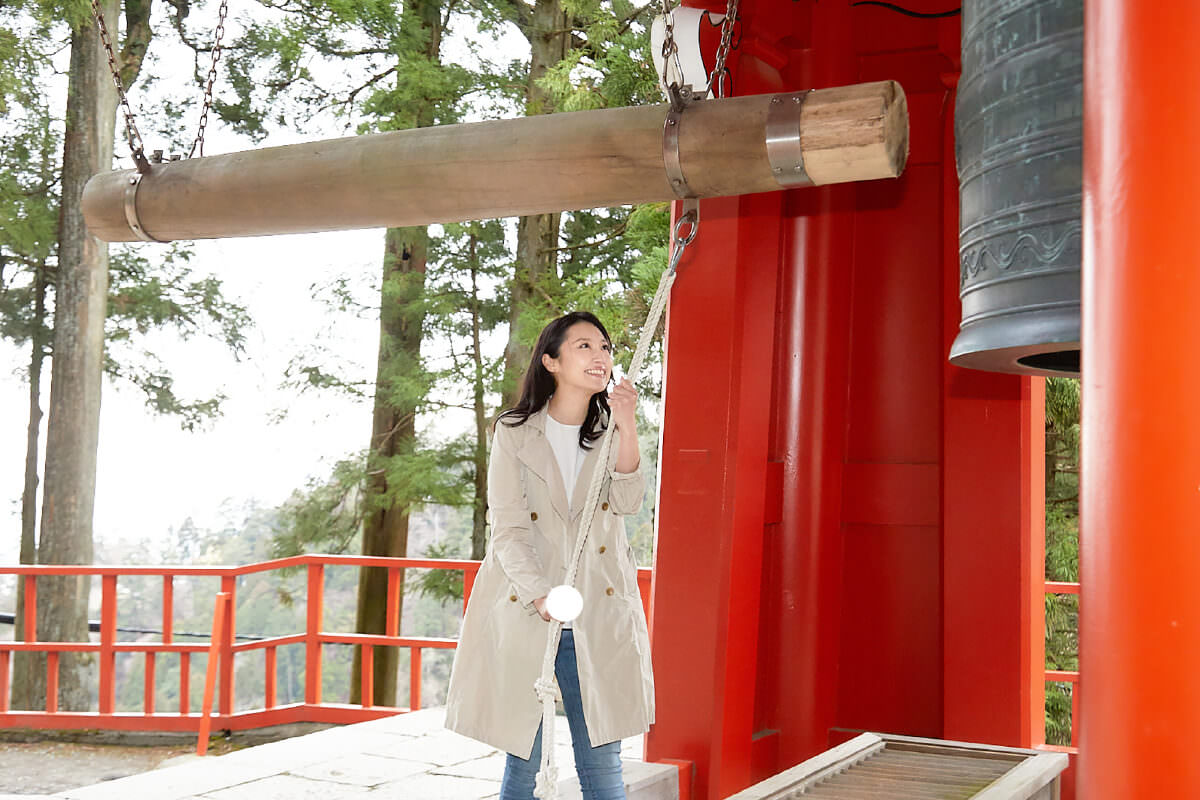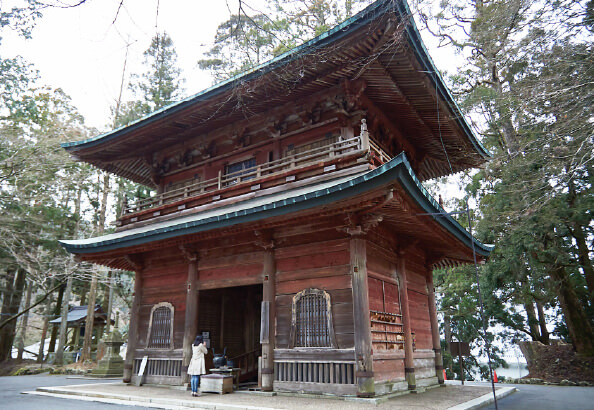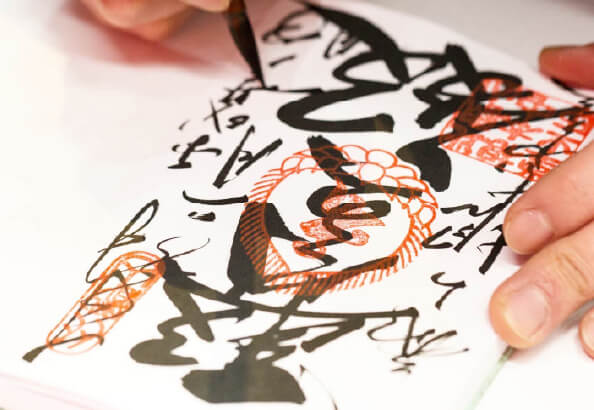 9:30
Take your Goshuincho (Stamp book) to stroll around Enryakuji-Temple.Hieizan Enryakuji:https://www.hieizan.or.jp/
After checking out, head back to Enryaku-ji Temple.
Take a walk around the East Pagoda area and visit the pagodas you missed earlier in the day. Each has its own red seal, so if you collect them, don't forget to bring your red seal book. If you strike the "Kaiun-no-Kane" (bell of good fortune) by the main lecture hall, you will be warmed by the sound of the bell and its deep resonance.
For those returning to Kyoto Station, please leave your luggage at the front desk when you check out.
We will deliver your luggage to "Hotel Keihan Kyoto" in front of Kyoto Station, so you can enjoy your trip empty-handed.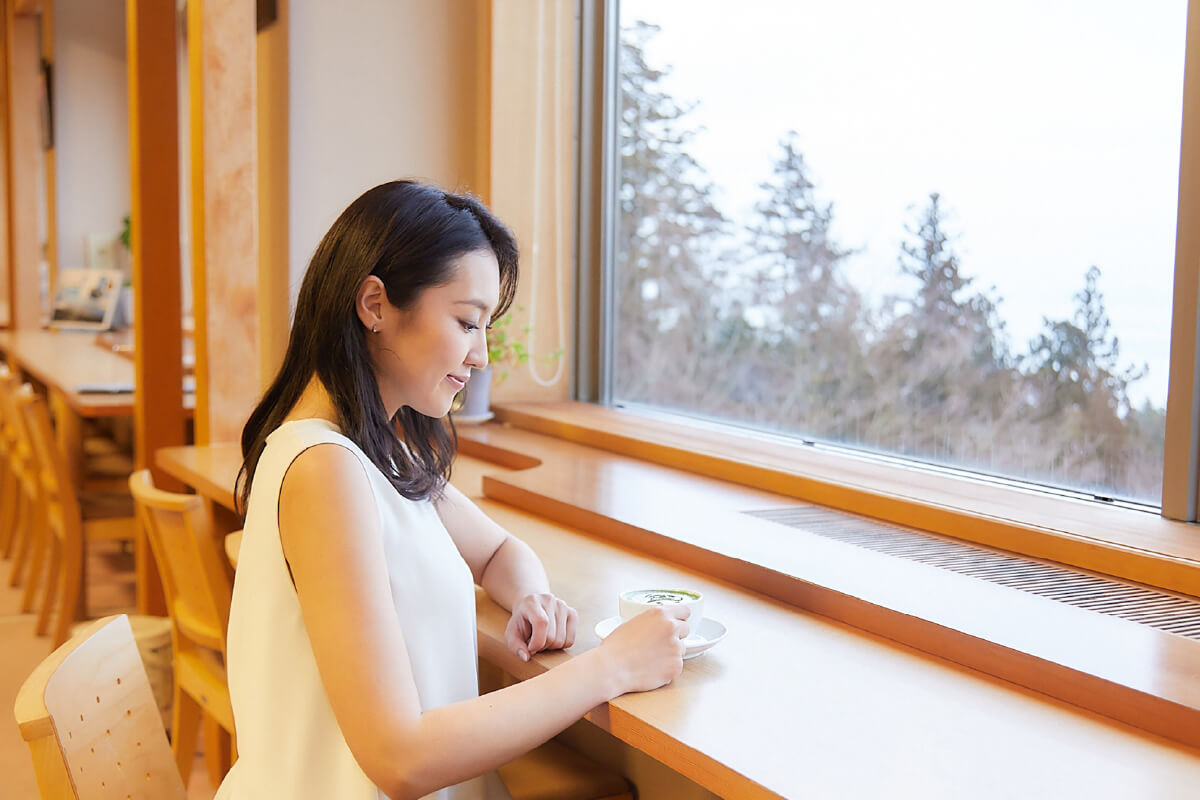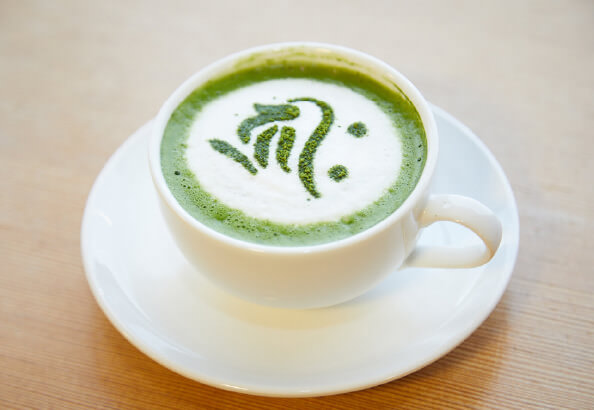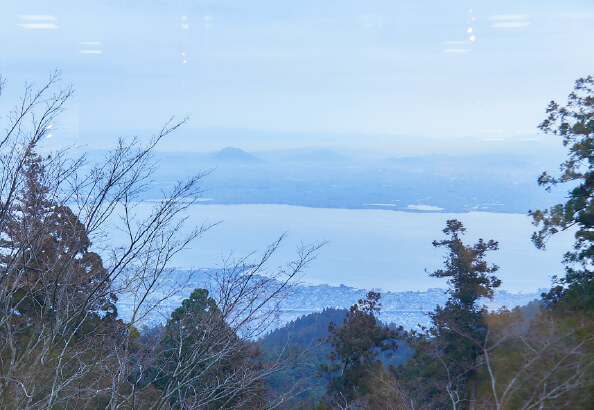 10:30
Take a break with the Sanskrit Latte in your hand.
After strolling, enjoy coffee time at Shukubou in Enryakuji-Temple. Here we will give guests a special Omamori for those who participated in "Mount Hiei Yakubarai tour". Then take a break with "Bonji Latte," which has a Sanskrit character of your birth year's zodiac sign over a latte.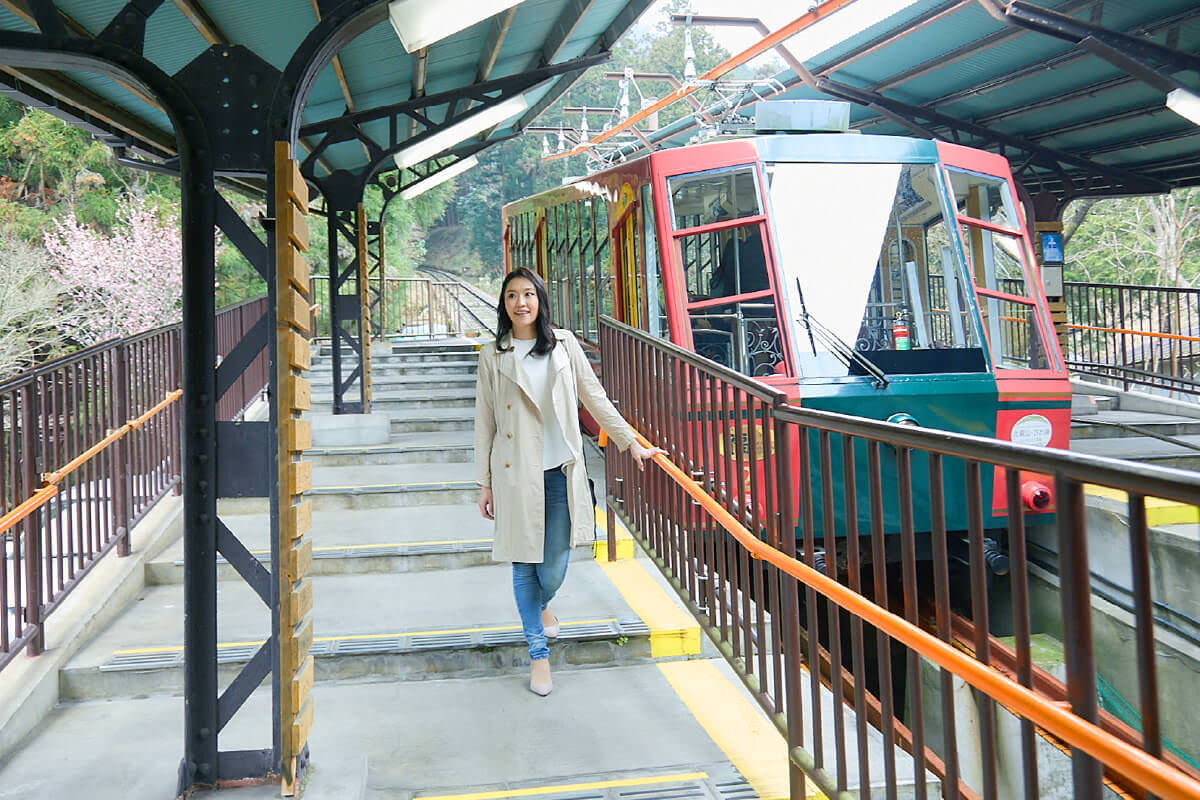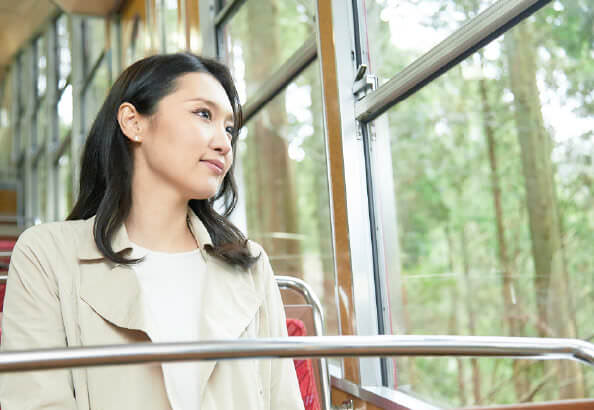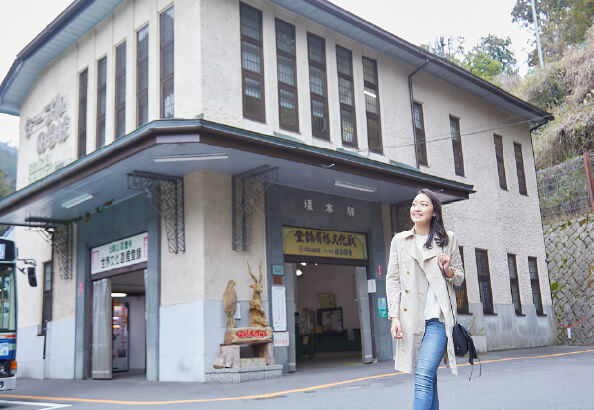 11:00
Take Sakamoto cable car Enryakuji station to Hiyoshi Taisha at the foot of Mt. Hiei. The total distance the cable car travels is 2,025m which makes it the longest cable car ride in Japan. Gaze down Lake Biwa, go through a tunnel and the excitement of passing by another cable car. You don't want to miss taking a perfect photo from this continuously changing breathtaking view while the ride.(Hotel guests wish to drive there, we will inform separately.)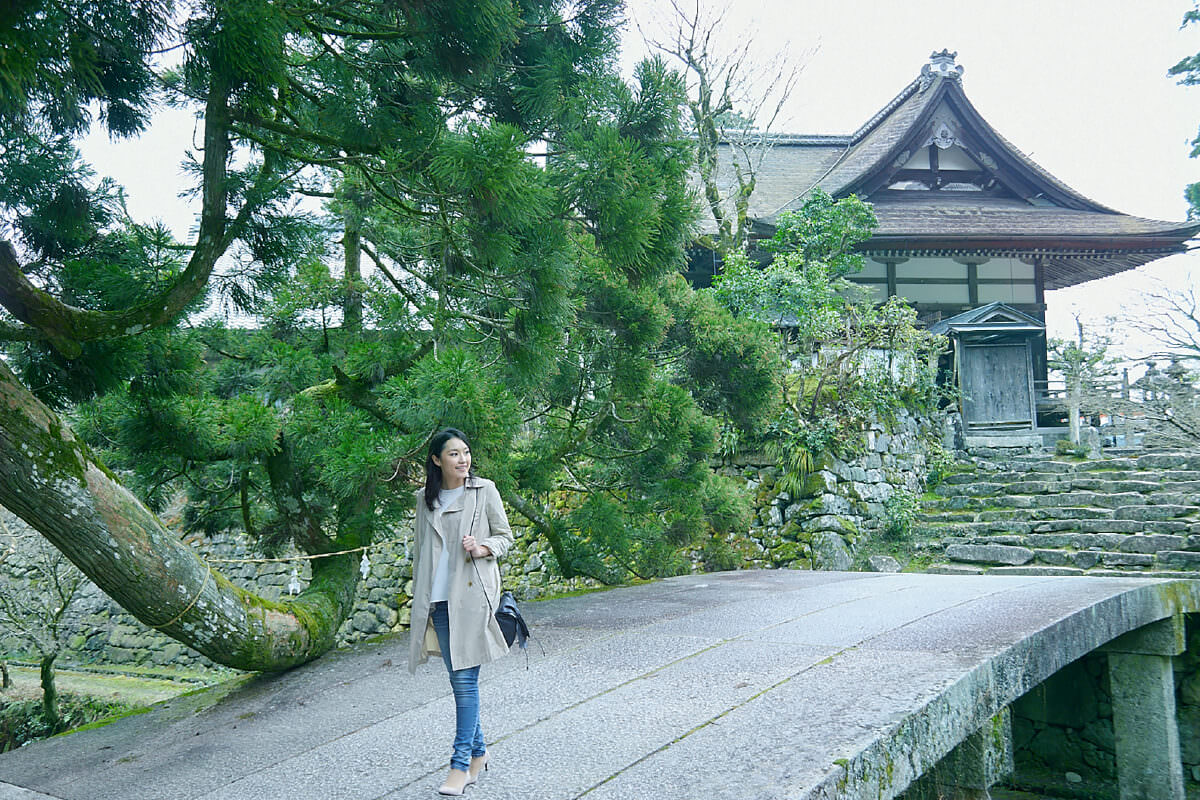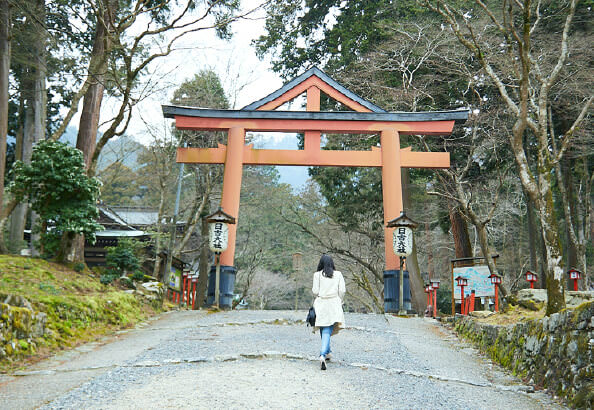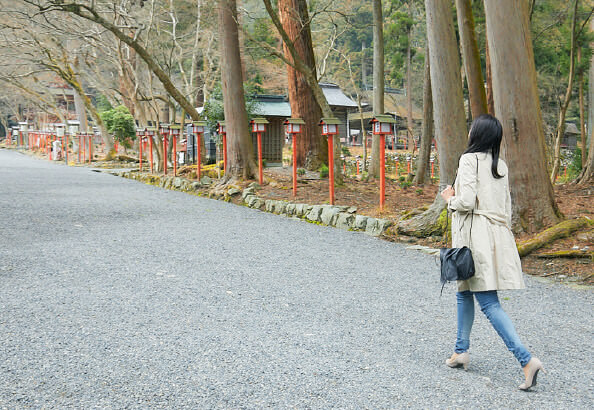 12:00
When you arrive at Sakamoto Station, walk to Hiyoshi-Taisha Shrine while feeling the dignified air that is different from the mountaintop of Mt. Hiei. Hiyoshi-Taisha is the head shrine of approximately 3,800 Hiyoshi, Hie and Sanno shrines throughout Japan and when the Heiankyo recapitalization took place it was considered the guardian of the city and prospered as protector of the capital against evil spirit and natural disasters.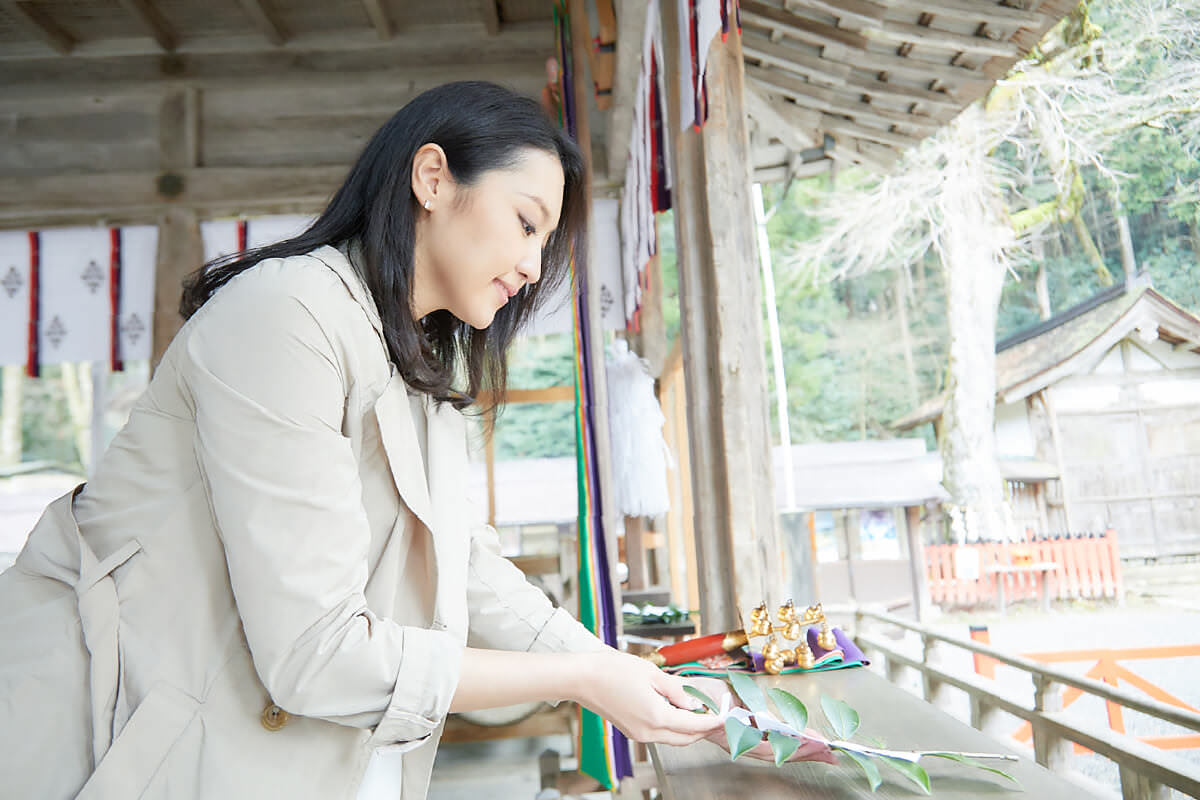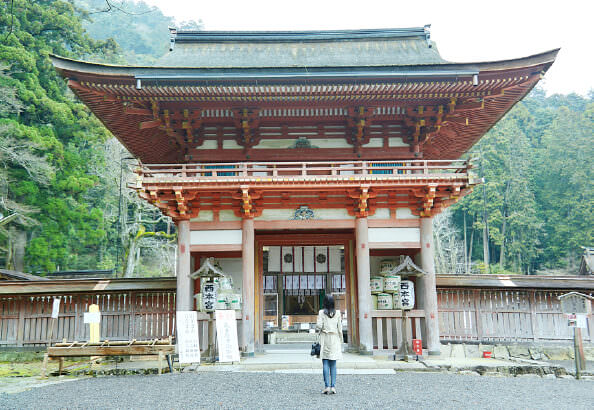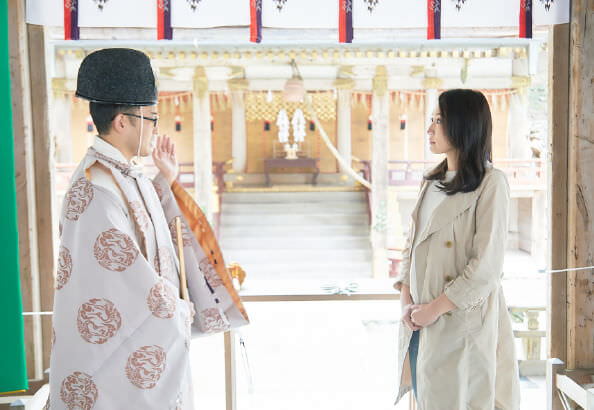 Walk down deeper into the shrine precinct and arrive at Nishi-hon-gū, where the "Yakubarai " ceremony begins. Guji (monk) reads Norito (ritual prayers) to start purifications. At the end of the ceremony representative of the participants can experience prayer themselves.

Special
plan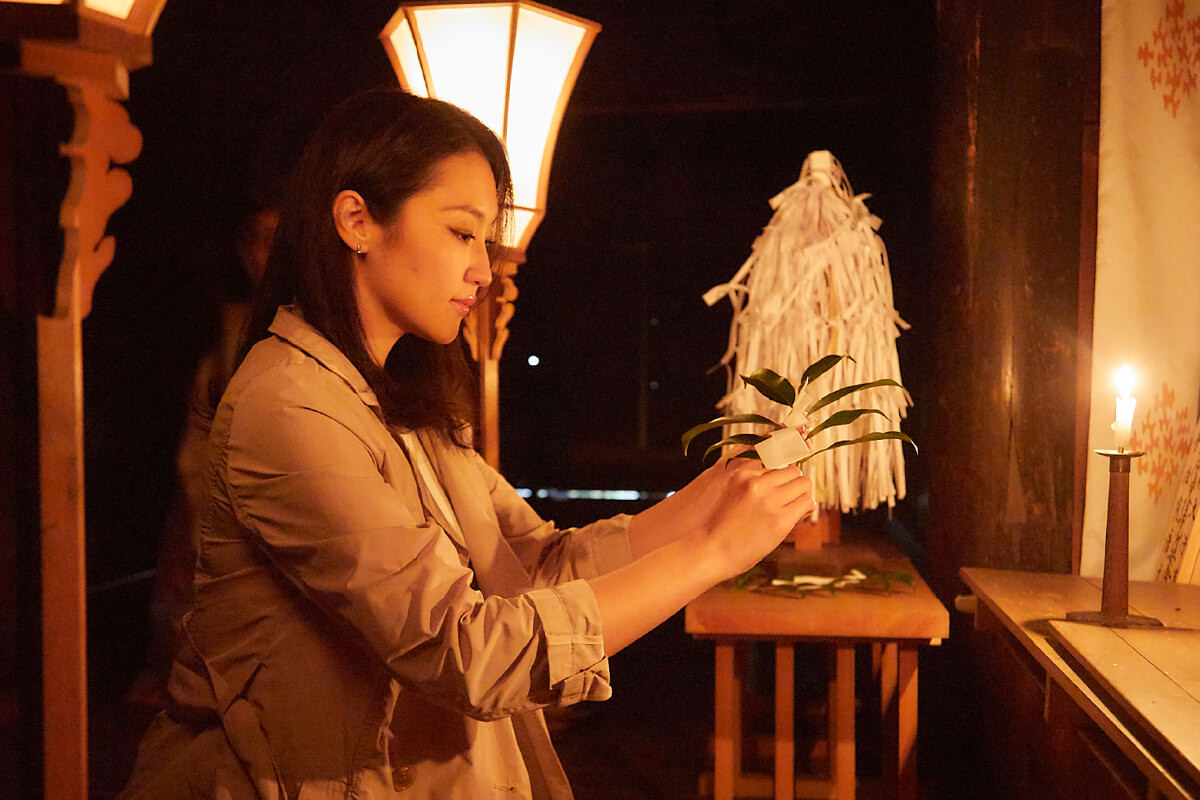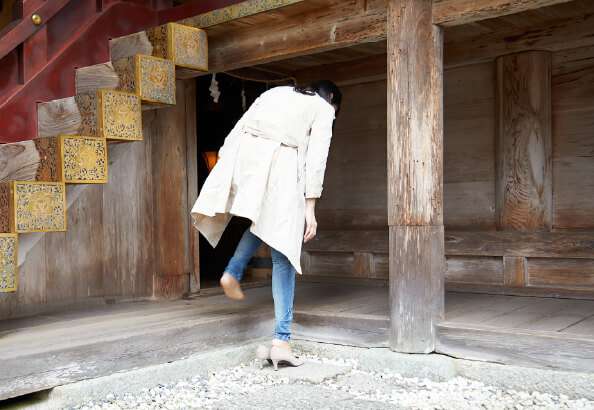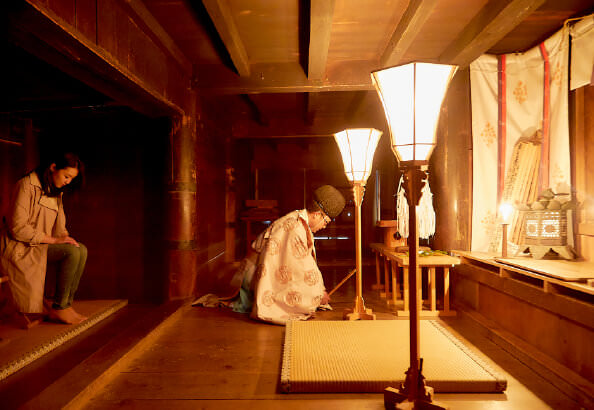 Hiyoshi-Taisha Grand Exorcism (Ōharae) special prayer.
Guests who would like to experience a deeper purification, we offer a special ceremony in "Shimotono" the lower hall inside the main shrine. "Shimotono" is "Lower hall" is the room set under the floor of the main hall. In the past, monks from Enryaku-ji Temple worshiped Buddha statues and paintings and performed Buddhist worship here. Although it has been removed today due to the separation of Shinto and Buddhism, it is still a sacred place where the Tendai sect practice, "Sennichi kaihōgyō" visits to pray. The public rarely has access to the lower shrine, a special experience only for those who wish to participate.
Participant will receive "osagari" included Yakuyoke-ya(ward off evil arrow), Yakuyoke-fuda(ward off evil board), Yakuyoke-omamori(ward off evil amulet), Gold Oshūin, Soba-bōro and tea.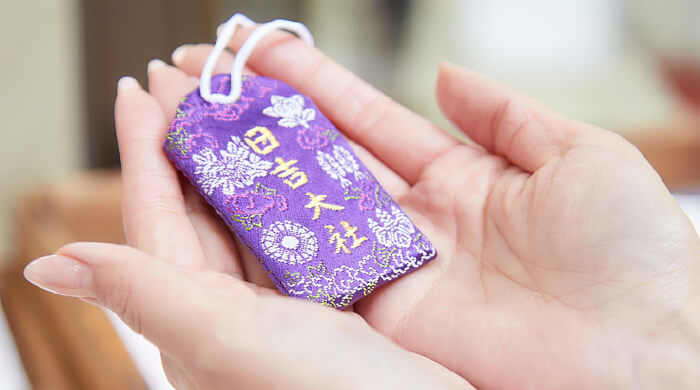 Receive "Osagari".
Guests who participated in "Mt. Hiei Yakubarai (Exorcism) tour" will receive "osagari" included Yakuyoke-omamori (word off evil amulet), Tea and specialty of Mt. Hiei soba-bōro snack. Please feel the purification of Hiyoshi-Taisha at home as well.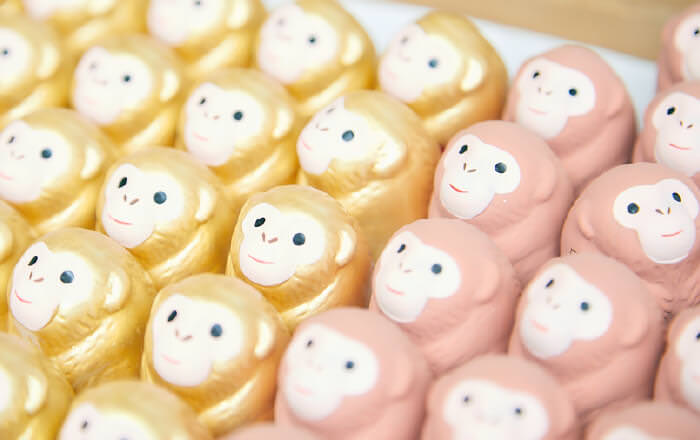 Masaru.
At the Hiyoshi-Taisha, the "monkey" is considered a symbol of charm; it has been treated with great care as a messenger of God. You can see monkeys at "Masaru-sha" and there are hidden monkey sculptures everywhere.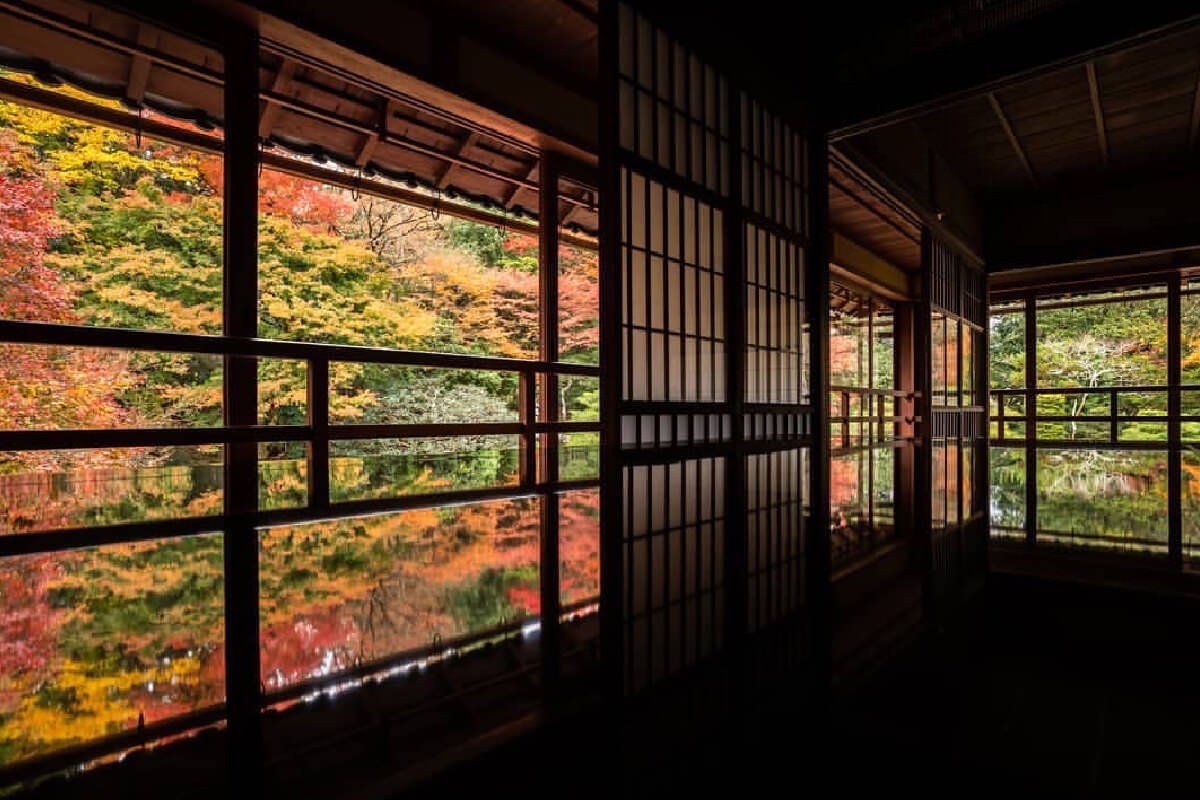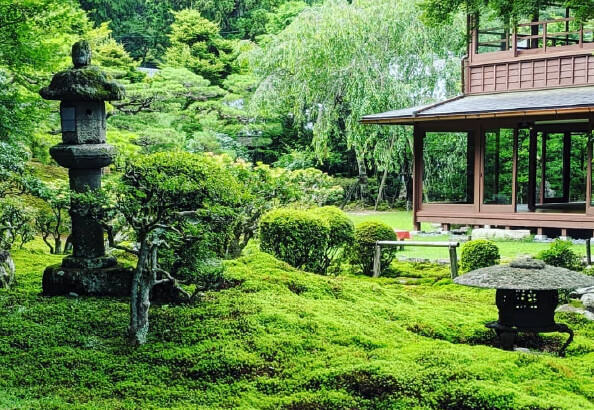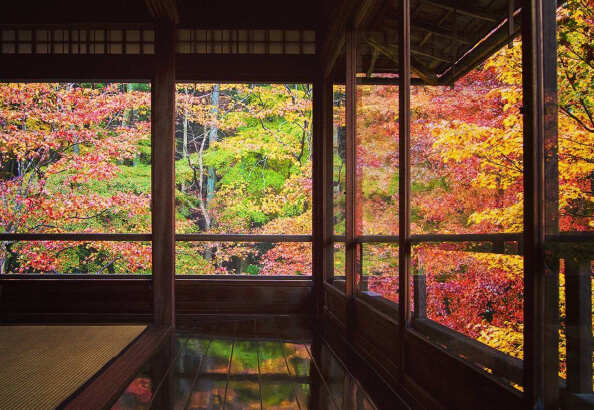 13:00
Breathtaking Japanese Garden.
After Hiyoshi-Taisha head to the last destination "Kyu-chikurin-in". Not far from Hiyoshi-Taisha and this place were a former residence for retired monks of Enryakuji. The highlight of this place is the garden designated as a national site of scenic beauty. In spring the garden is filled with gorgeous greenery and fall autumn leaves turn to colorful colors, you can enjoy different superb garden view throughout the year. Sipping matcha while listening to the waterfall sound in the garden to have a relaxing moment.

Other
activities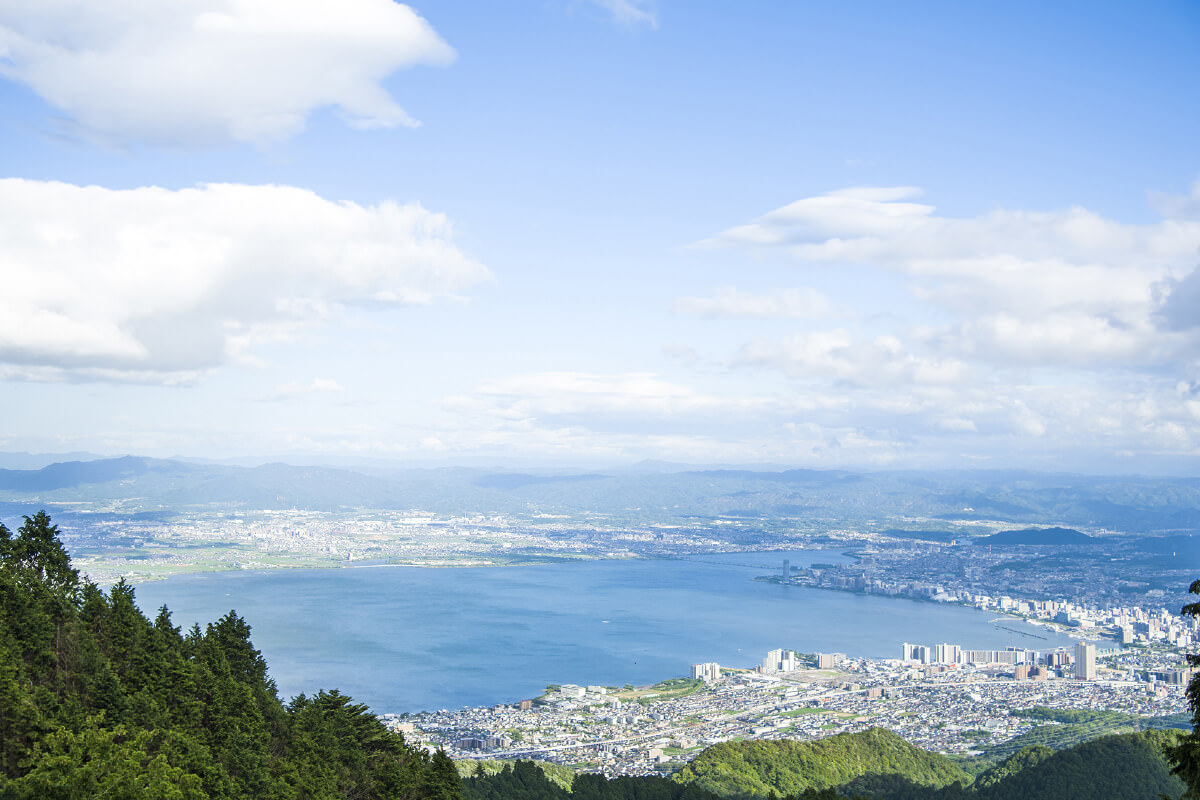 Enryakuji Kaikan Hotspring.
Enjoy bathing at Enryakuji Kaikan hot spring with a big panoramic view of Lake Biwa. Guests wishing to use the service, please inform the front desk at check-in.
Enryakuji Kaikan Hot spring.
1 Person 1,500 yen
(After check-in, with transfer from the hotel, bathing time 19:00 – 20:00)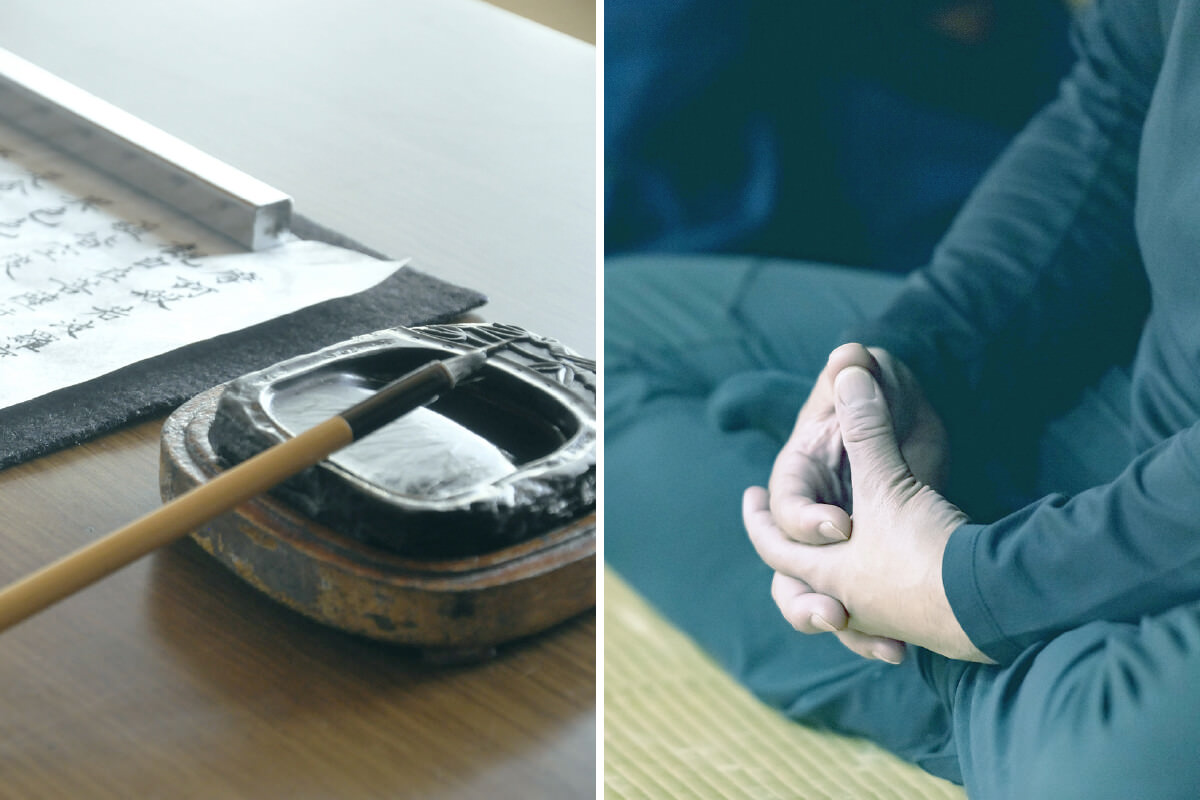 Zazen・Sutra at Enryakuji Kaikan.
Zazen experience under the guidance of a priest and sutra copying experience by yourself are available. Please contact Enryakuji Kaikan if you wish to use this service.
Enryakuji Kaikan
TEL:077-579-4180
Charge

Yakuyoke / Yakubarai Prayer Plan
Prayer plan where the priest reads out the words of congratulations and purifies the body.
Term
Held daily


Please note that there are some days that we are not able to accept the tour due to the weather and events at Enryakuji Temple and Hiyoshi Taisha. Thank you for your understanding in advance.

Charge
4,500 yen / person
How to make a reservation
Make a reservation from your plan


Reservation required at the time of check-in.


Reservation on site (by 16:30 on the day of the event)
Included in the price
Enryakuji visit fee, charm fee, Brahma latte, Gomagi, Hiyoshi-taisha visit fee, prayer, handout
Yakuyoke and Aurorai Special Worship Plan
A special prayer plan held in the "Shimoden" inside the main hall of Hiyoshi Taisha
Term
Held daily


Please note that there are some days that we are not able to accept the tour due to the weather and events at Enryakuji Temple and Hiyoshi Taisha. Thank you for your understanding in advance.

Charge
16,000 yen / person
How to make a reservation
Make a reservation from your plan


Reservation required at the time of check-in.


Reservation on site (by 16:30 on the day of the event)
Included in the price
Enryakuji temple visit fee, gift money, Brahma latte, Gomagi, Hiyoshi Taisha visit fee, prayers at the shrine, handouts