The place you can enjoy the specious scenery of Lake Biwa with a panoramic sky and feel the warmth of forest on Mt. Hiei.
Where you can meditate to hear your inner self or have quality time with your loved one to enrich your time.
LOBBY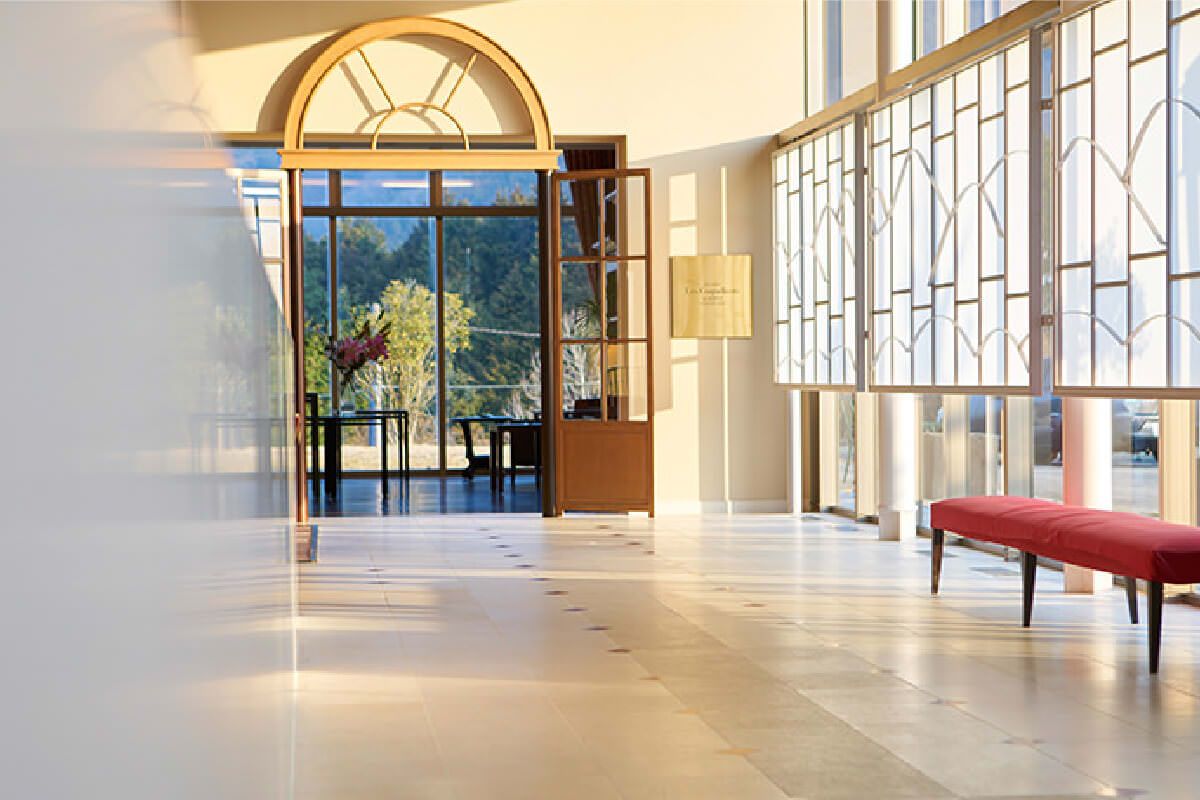 Beginning of the journey.
The sunlight comes through tall glass windows, the open stylish atmosphere feels like a museum designed by a French designer. L'Hotel de Hiei welcomes guests with a superb view of Shiga.
RESTAURANT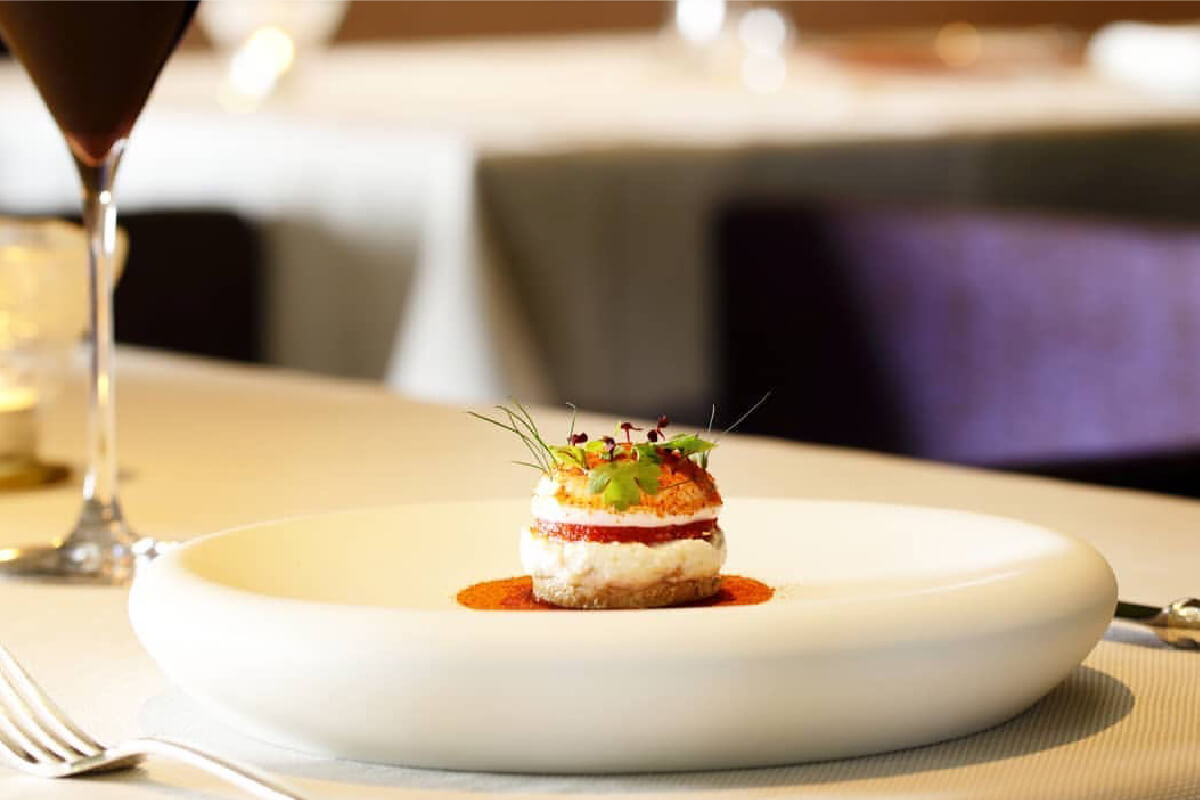 Feel and taste the Ōmi.
Enjoy the Ōmi dinner in the dining area inspired by Biwa Lake's blue, for morning breakfast, enjoy the sunlight surrounded by soft orange and pink walls to satisfy your stomach and heart.
TERRACE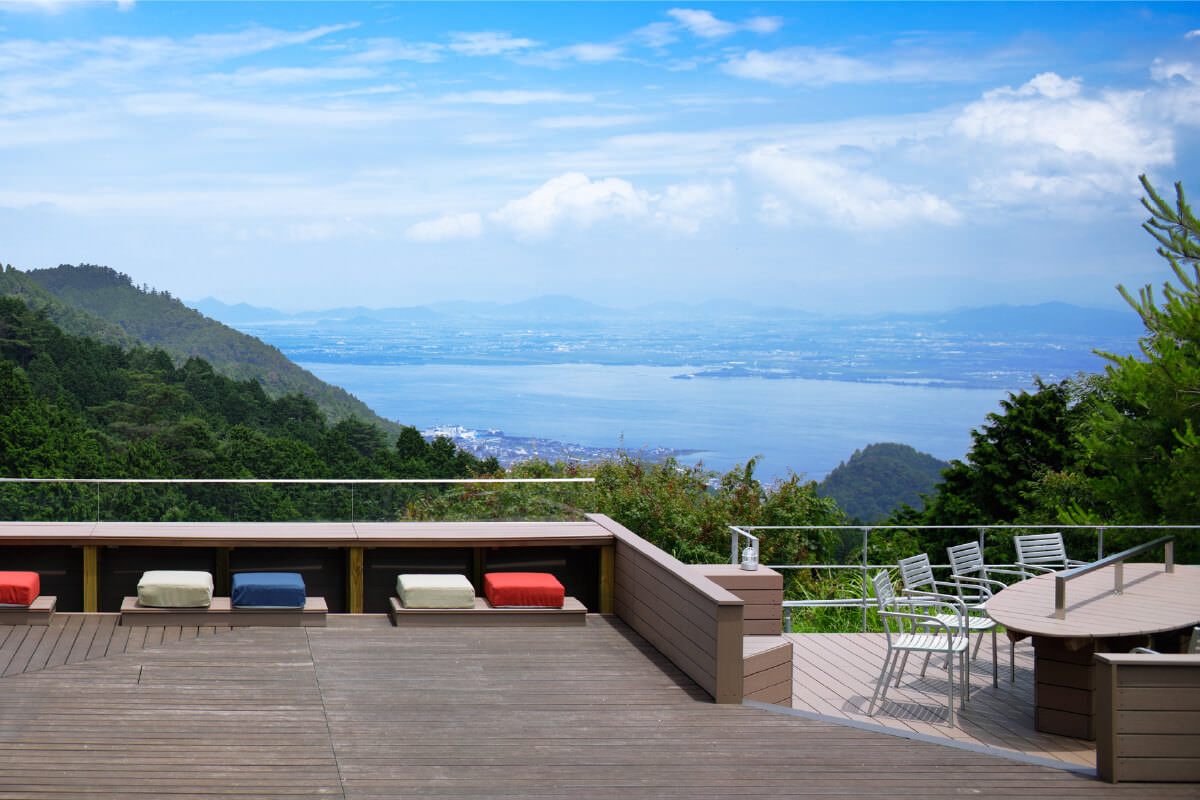 Spectacular view of Lake Biwa "Yamadoko Terrace" offers a taste of Kyoto's Kawadoko.
Sky terrace overlooks Lake Biwa from About 600m above sea level. The counter seats set in the forest are reminiscent of Kyoto's summer tradition, Kawadoko. Forget the hustle and bustle for a while and relax while breathing the fresh air of the mountain.
CAFÉ LOUNGE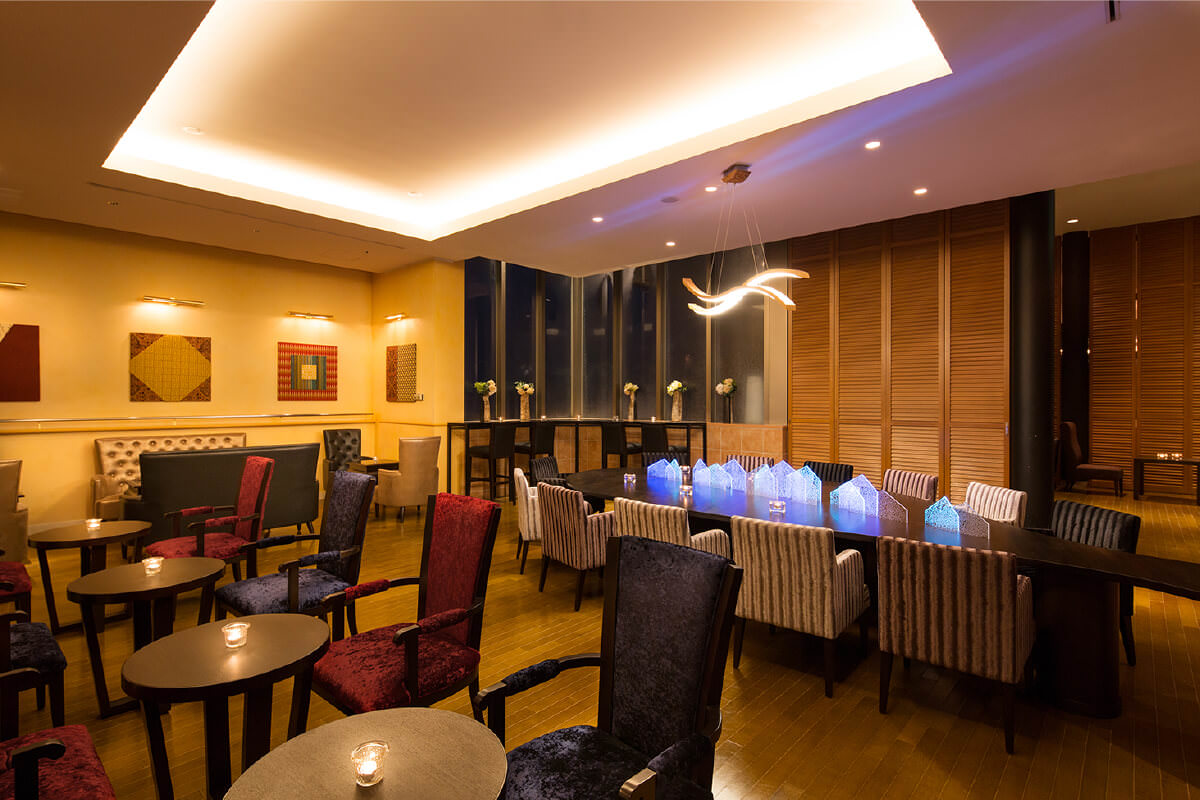 Place where you can stop by at 24 hours and get cozy.
When you want to take a break or enjoy staying in the hotel, we offer a hot drink such as herb tea and coffee, also about 150 books including foreign books, food culture, history and photo books.
SHOP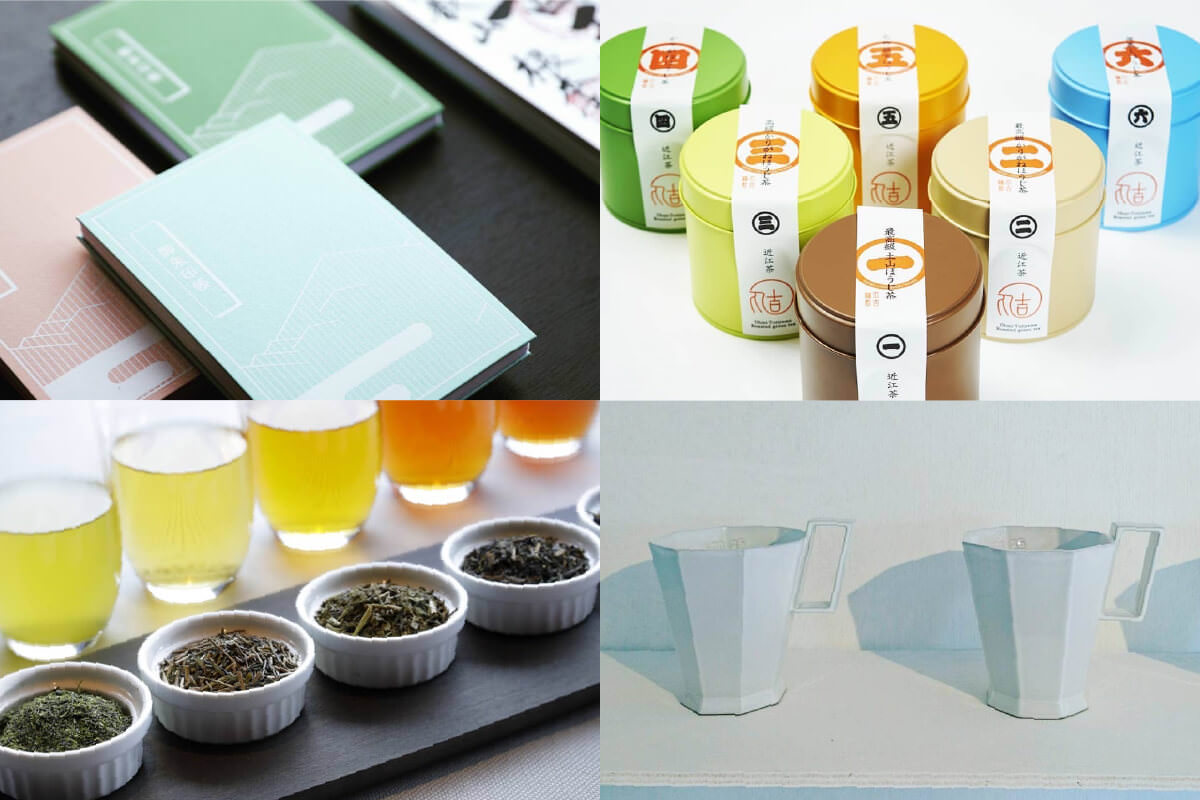 Bring Ōmi back home with memories of your trip.
For those who want to enjoy Ōmi at home or want to get a gift to your loved one, we have Omi tea and other local specialties.