Hiei's original menu, "Hie No Reisui Treatment", is unique to "L'Hotel de Hiei".
Feel comfortable and refreshed by the blessings of the herb garden.
Two types of herbal oil treatments are available.
We use the power of nature to help you tune your mind and body.
SPA HIE
NO REISUI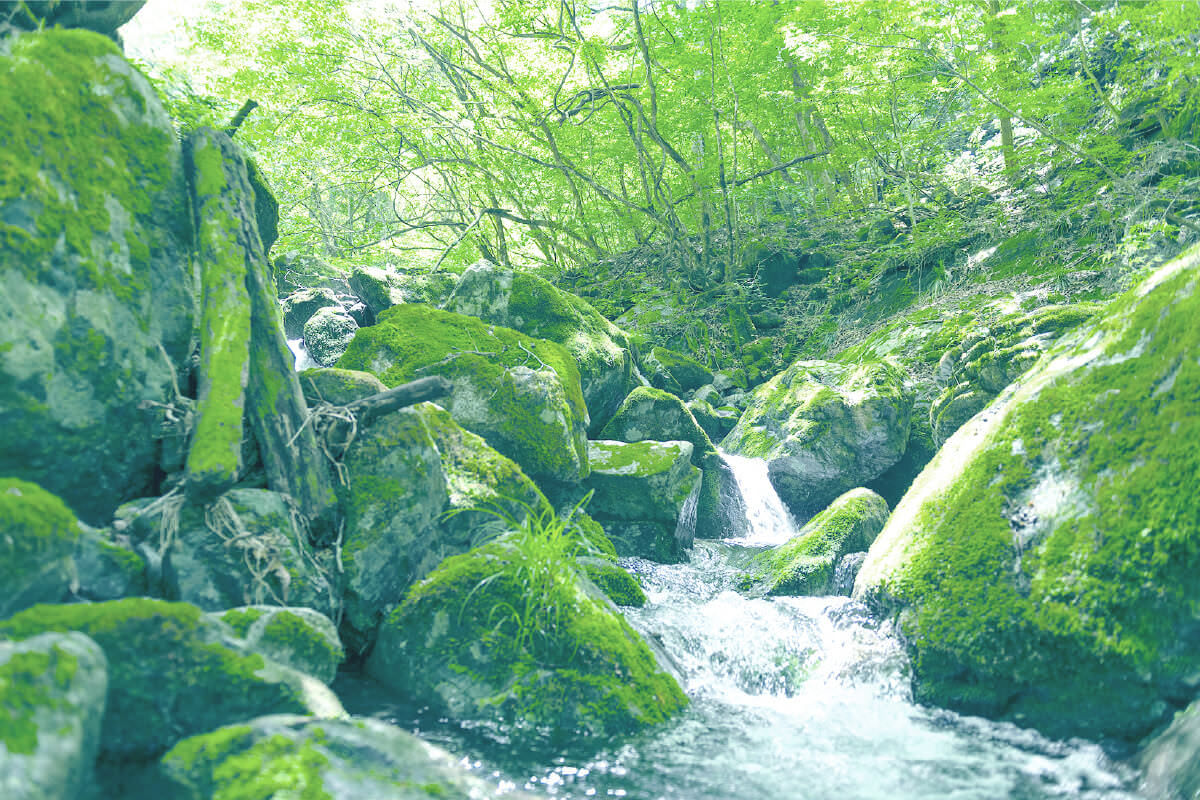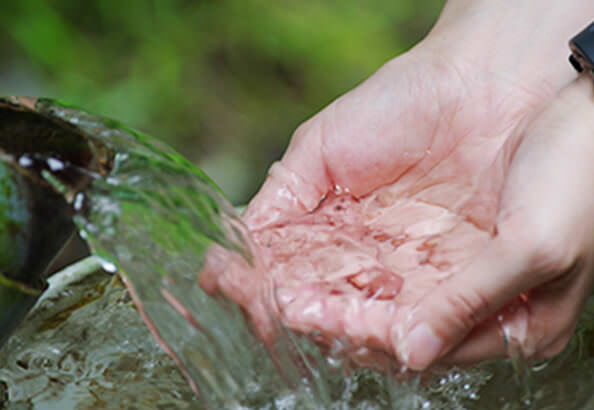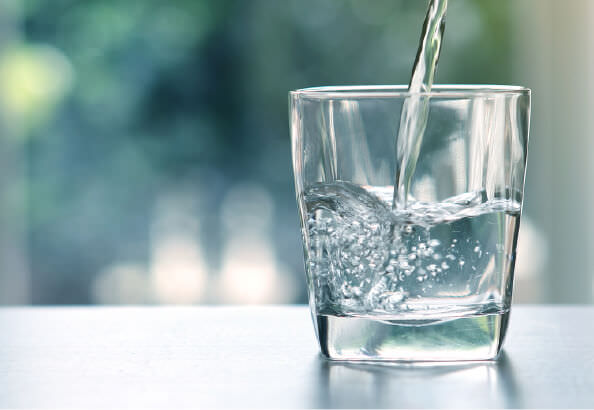 About HIE NO REISUI
Hie is described in the Kojiki (Records of Ancient Matters) as "Hie no Yama". It is called "Hie no reisui" because it gushes out of the historic Mt. Hie. This water is a rare ultra-soft water with a hardness of 19. In Japan, there are only a few products that meet the standard of ultra-soft water hardness 50.
It is gentle on the skin because it is soft and does not dry out after washing. Located on the continuation of Enryaku-ji Temple on Mt. Hiei, L'Hotel de Hiei uses Hie No Reiisui reincarnated water for all of its treatments and drinking water.
| | hardness |
| --- | --- |
| HIE NO REISUI | 19 |
| Japanese MIneral Water S | 30 |
| Japanese Tap Water | Tokyo 65.3 / Osaka 42.5 |
| Overseas MIneral Water E | 304 |
| Overseas MIneral Water C | 1468 |
※hardness=Ca×2.5+Mg×2.5mg/ℓ
HIE NO REISUI
Special Menu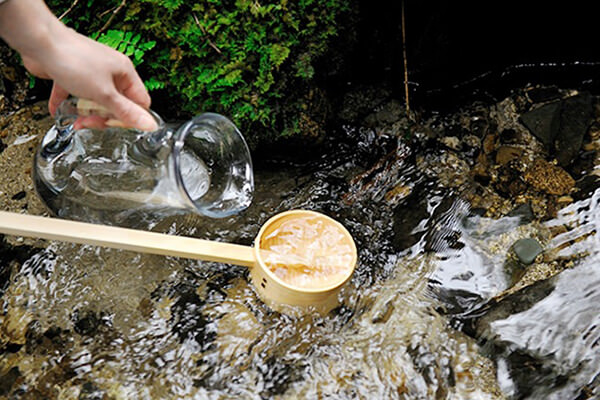 Japan's leading ultra-soft water. Our original menu is lavishly prepared.
L'Hotel de Hiei's original treatment uses ultra-soft "Hie no Reisui" water and Japanese herbal extracts. This is a practice that uses varying movements of the body's yin and yang meridians to flow through the blood of ch'i.
※Spa is open from 16:30 to 20:30 (last admission). (Reservations are accepted until 6:00 p.m.)
HERB OIL
TREATMENT

Herb Garden Menu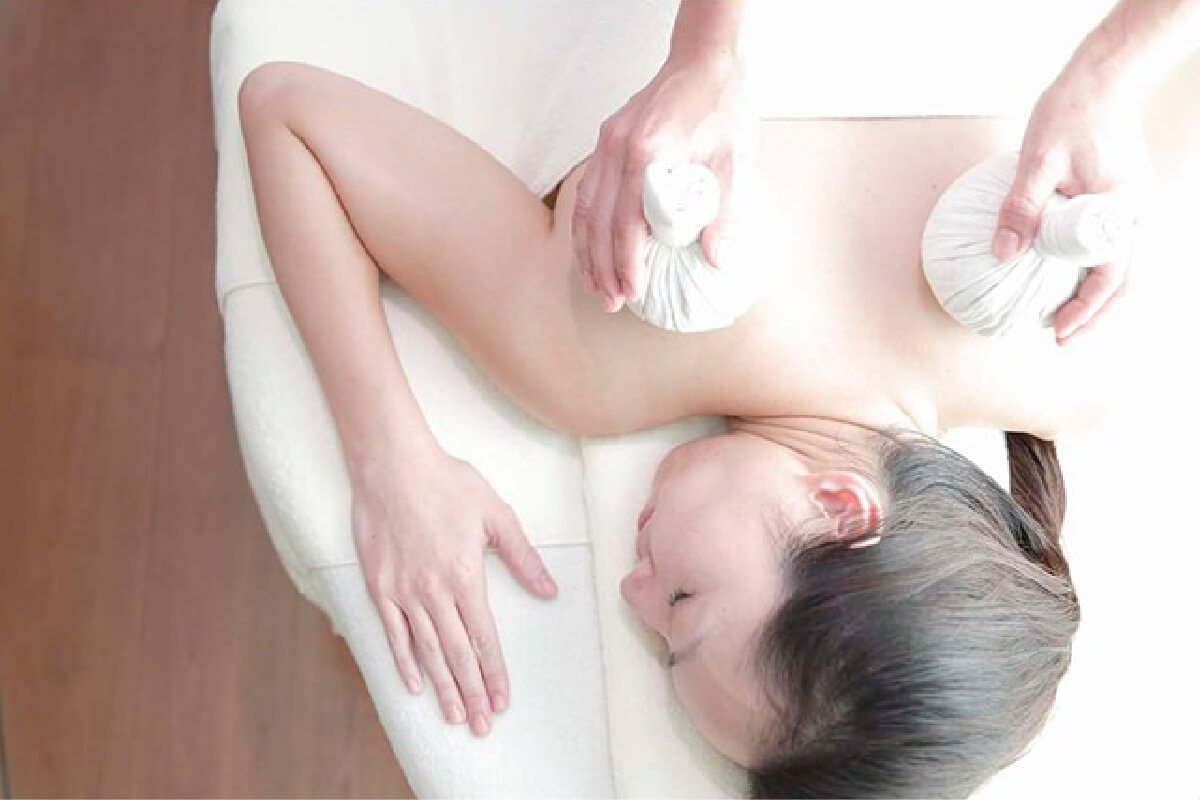 Relax for a moment with nature's nurturing herbal extracts
This herb garden menu will relax your neck and shoulders and refresh you comfortably with the blessings of herbs. Please spend a moment of relaxation in the comfort of your own body and skin.